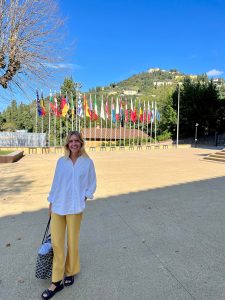 Why did you choose to study for an LL.M.?
"Since I started law school, I've dreamed of studying for an LL.M. This dream was only reinforced when I went on exchange to Brisbane, Australia, as part of my Master's programme. In addition, the timing is good. I've been working with the law in practice for several years now. Now I want to dive back into the books and revisit theory with a new perspective."
Why did you choose the European University Institute (EUI) in Florence?
"I chose the EUI because it has a unique, international academic environment and a focus on legal research. I applied for this programme with a specific research project in competition law, which I'll be working on while I'm here. My supervisor is a professor specialising in competition law. He was also one of the reasons I came here. He is highly competent and has around 15 students researching in this area of the law.
Therefore, there's ample opportunity to interact with others who also have a keen interest in competition law. In addition, we're a diverse group of students and professors from many nationalities, which means that no single way of thinking dominates the programme. We come from very different backgrounds and legal systems. That makes for some good discussions."
What do you expect from the programme
– professionally and personally?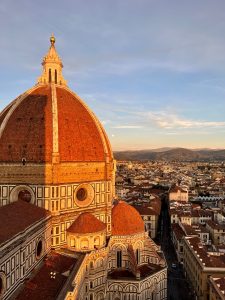 "Professionally, I'd like to gain a broader and more international perspective on my area of specialisation. Personally, it's a dream of mine to live in Italy and to learn Italian. Italians are by nature genuinely friendly people, and a city like Florence is incredibly beautiful. It's often described as a treasure trove of art, and with good reason."
What strikes you as different from the Danish approach to education?
"There are no traditional subjects such as competition law or marketing law. Rather, it's more methodological subjects to support your writing process. It's an exciting and completely different way to approach the law."
What does it mean to you that Gorrissen Federspiel supports your international education?
"It means a lot. Since I started as an assistant attorney, the partners in my group have known that I wanted to study for an LL.M., and we've regularly discussed the timing. In this way, they've been instrumental in making it happen. Sometimes life gets in the way of your dreams and goals because you're on a hamster wheel. But Gorrissen Federspiel has very actively checked in and done their part to help me realise my ambitions."